One Morning Left drop Sinners are winners from upcoming album!
Written by Atomic Newsroom on 19 February 2021
Finnish metalcore eccentrics ONE MORNING LEFT are finally back with a retro vengeance!
The band officially launched the pre-orders for their brand-new album »Hyperactive«, which will be available on 21st of May in 2021, via Arising Empire.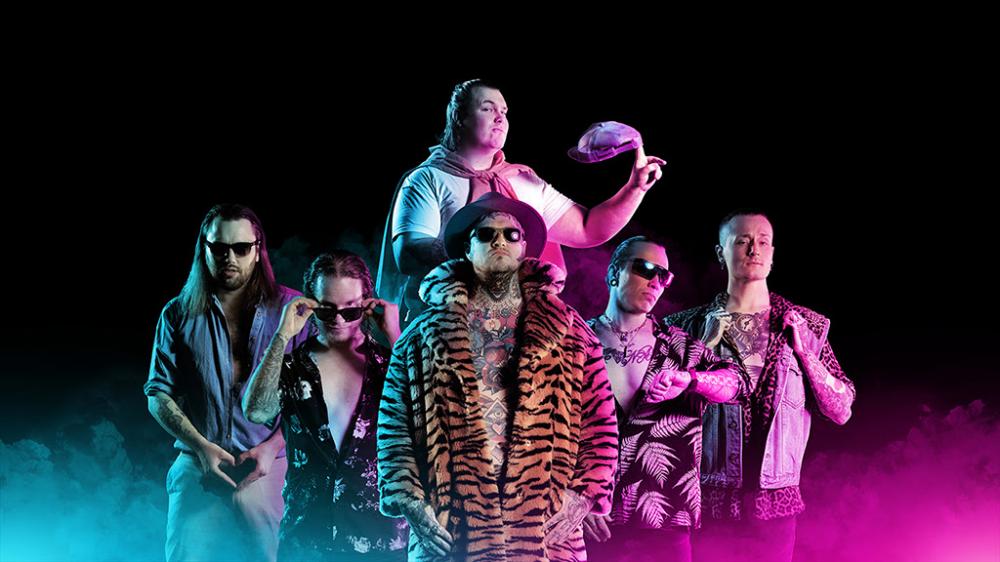 Continuing the barrage of fast-paced tracks is party anthem 'Sinners Are Winners', a love letter to 80's hard rock, out today worldwide!
Lyrically the song is a parody of the party hard lifestyle and rock'n'roll clichés.
"I f****ng love the 80's and wanted to mix those guitar mannerisms with metalcore, creating one of the most fun songs to bang your head to,"Luoto says.
Making a guest appearance with a face-melting guitar solo is producer/guitarist Joonas Parkkonen (SANTA CRUZ, LOST SOCIETY, APOCALYPTICA).
ONE MORNING LEFT's fourth album marks their first new material in five years. On »Hyperactive« the group begins a whole new chapter in their story, drawing inspiration from retro electronic- and video game music, as well as 80's hard rock, while staying true to their heavier roots.
Changes are happening not only in the musical style, but also in their lineup. Returning from the cast of 2016's "Metalcore Superstars" are frontman Mika Lahti, singer-guitarist Leevi Luoto and drummer Niko Hyttinen. Additional firepower is provided by new faces Tuukka Ojansivu on guitar and Miska Sipiläinen on bass guitar, as well as the return-to-form of keyboard player Touko Keippilä from the band's original "Panda <3 Penguin" lineup.
The album shapes up to be the artistic peak of ONE MORNING LEFT's musical "blood mountain": epic lyrics carried by Luoto's soaring vocal melodies, contrasted by the distinctive, gritty sound of Lahti, all accompanied by breathtaking keyboard leads, blisteringly fast guitars, masterful bass riffs and feverish drum parts.
With the release of »Hyperactive«, ONE MORNING LEFTlooks to add to their growing global fan base. Having gathered extensive live performance experience playing countless shows in Finland, touring mainland Europe, Russia, and the Baltics, and even performing in places such as Iceland and Japan, the group is planning on taking their entertaining and energetic live show on the road in the near future.
---