Streaming Platform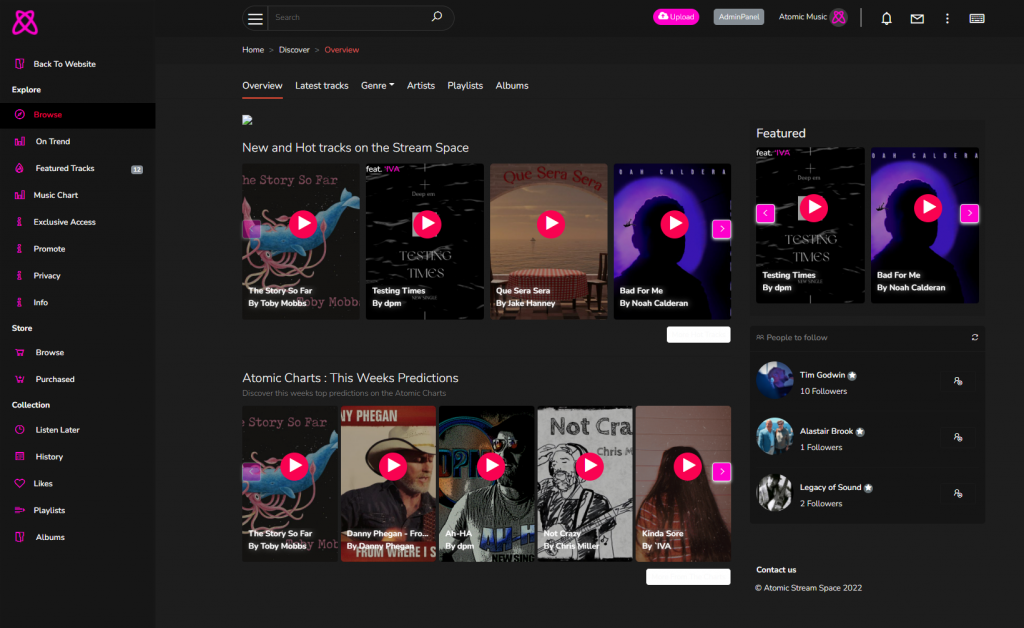 – The Atomic online music streaming application resembles a social media website. Users can interact via messaging, sharing (reposting) music, commenting on music. The website allows artists to publicly share their music.
Non-artist users can browse for music by genre, artist, album and more. Users can create their own playlists, find music that they have liked, or have recently listened to. They can add to their collections and playlists and find the most popular music that's currently trending.
The Atomic Music Streaming Platform is the first point of entry for artists to access the Atomic universe. Artists can get on the music charts, find FM airplay as well as digital broadcast. Successful artists can also get featured on our TV channel and digital publications across our social media accounts.
Artists and businesses can make use of our "Get Featured" options to have their songs or audio ads displayed on the platform Homepage, and under the Feature tab in the main menu.
Digital Radio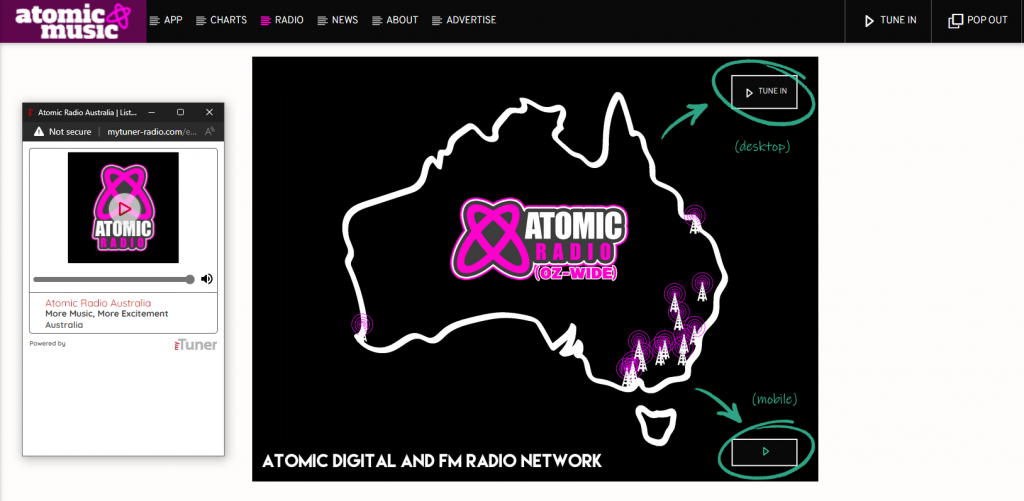 – Atomic Digital Radio is accessible via the Atomic website. The digital radio is a 24/7 online broadcast featuring music from the Atomic Music Streaming Platform. Atomic guarantees digital airplay to every track that gets uploaded to the Music Streaming Platform.
The Digital Radio station includes a roster featuring the Top Twenty most popular songs from the platform. The Top Twenty are based on streams and downloads from the platform every week. The Top Twenty program is hosted by Mel Naismith and is broadcast every day at 5.00pm and 10.00pm on digital radio.
The Digital Radio roster plays featured audio approximately four times every hour. This featured audio is available to buy for artists and businesses who wish to get their music or advertisements heard on the Digital Radio broadcast.
Check out "Get Featured" options for more info.
---
Reader's opinions
---