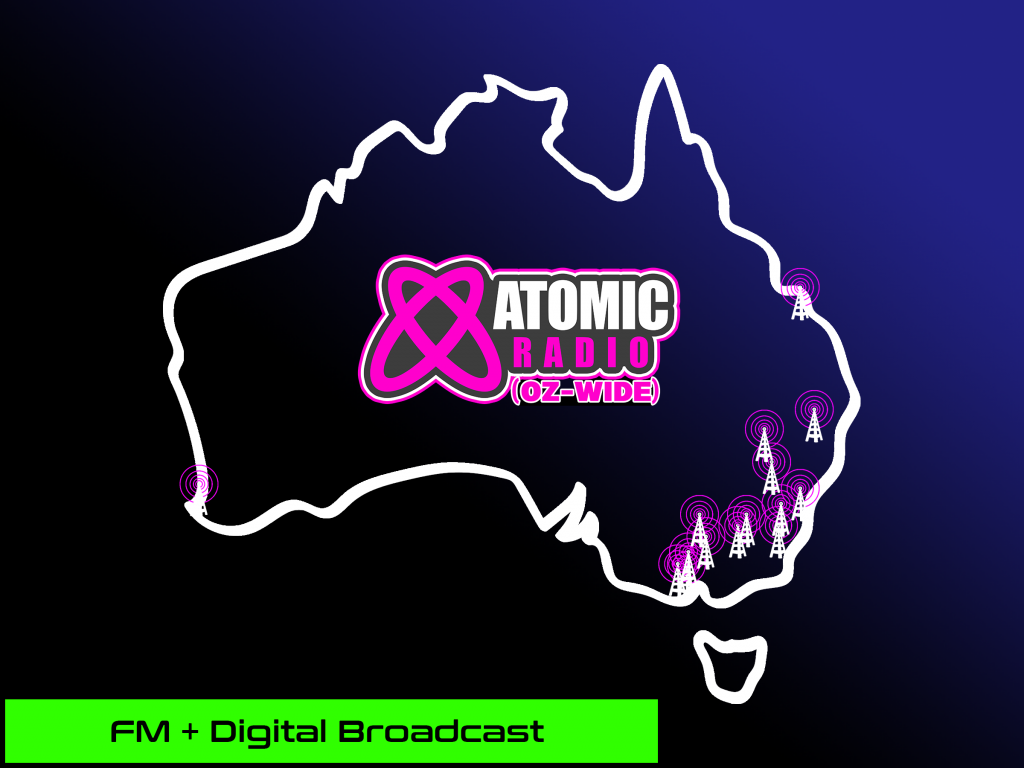 Customers can use our "Featured Airplay" service package to buy spotlight audio positions in our weekly music chart program for FM and digital broadcast.
Featured airplay through our 90-minute weekly music chart program, The Atomic Top Twenty, also airs twice daily on Atomic digital radio.
Atomic broadcasts 24/7 through our online digital radio station, 'Atomic Radio'.
We connect with local community radio stations all across Australia to provide independent Australian music chart scheduling.
See the graphic above for our map of station distribution, or visit the

about page

to see a current list of FM Broadcasters.
Spanning multiple states on the East and West coasts of Australia, we provide featured airplay on the FM radio network to reach a potential audience of several million people. Including capital cities and regional broadcast points.
---