Chloe Jade put Toby back in his room!
Written by Atomic Newsroom on 23 December 2020
After returning to the #1 position shortly after the lemonade stand dried up, Toby Mobbs has had his short Moment at the top, but was quickly put back in his room this week by Wangaratta singer/songwriter, Chloe Jade!
Better still… There is 5 new radium tracks in the charts with Chloe Jade going radium and Ms. Elly's entire discography earning over 500 lifetime chart points!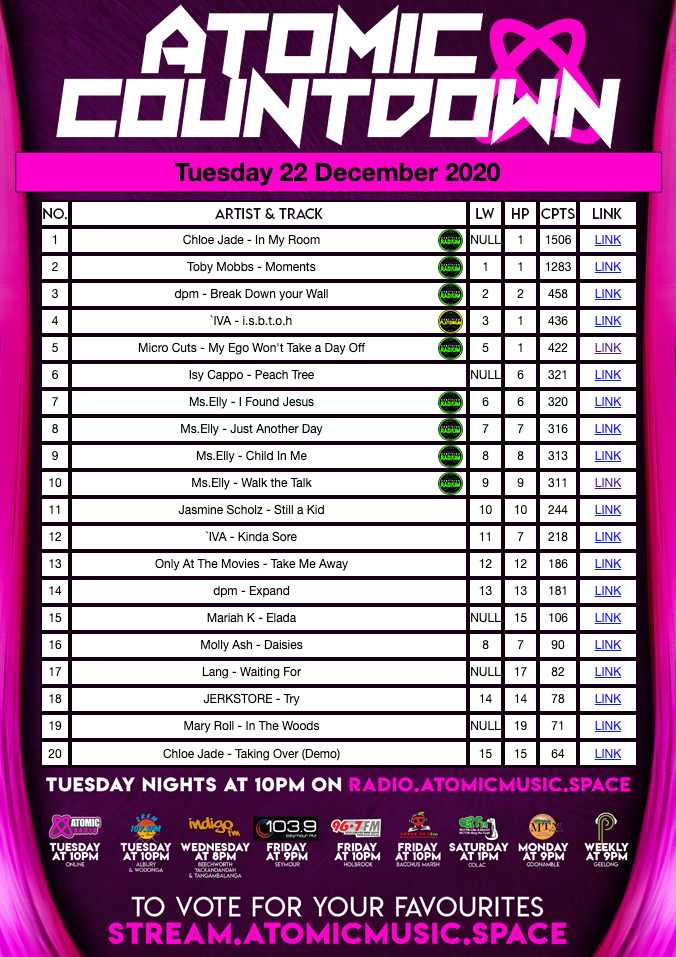 We also had a number of new artists entering the charts this week with one of the biggest shifts in the Countdown since mid 2020!
How do you feel about this weeks results? It has certainly been a wild ride this week! Tell us in the comments OR hit up our socials! @atomicmusicaus
---