Wollongong Artists' Pull Big Stunts
Written by Atomic Newsroom on 17 November 2022
Odd couple Matty and Racey from 'Stunts' pulled of a gigantic stunt in November. Leapfrogging of the independent music chart success of their EP 'Housework' in October, their single "See Me" is now trending.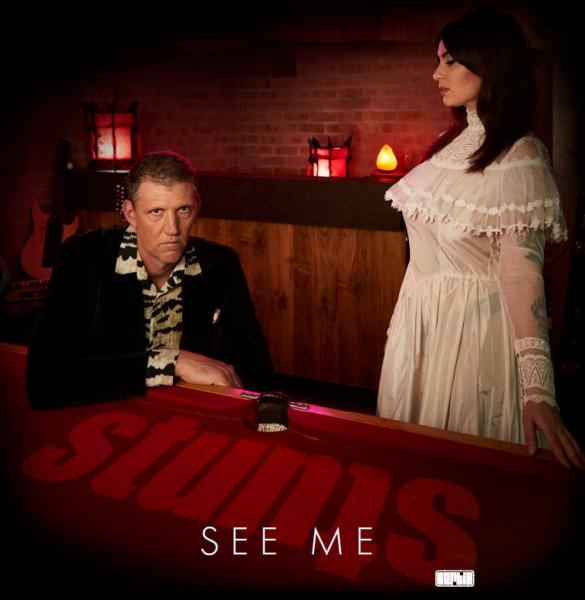 The pair make up the lead duo of an eclectic trio that is 'Stunts'.
Hailing from Wollongong, they've joined fellow compatriot Ben O'Kane, who has held a stranglehold on the top position for a third week running.
This week, "No Feels", the first single off Stunts 'Housework' EP, ascended up to no. 4.
It's the bands highest chart position so far.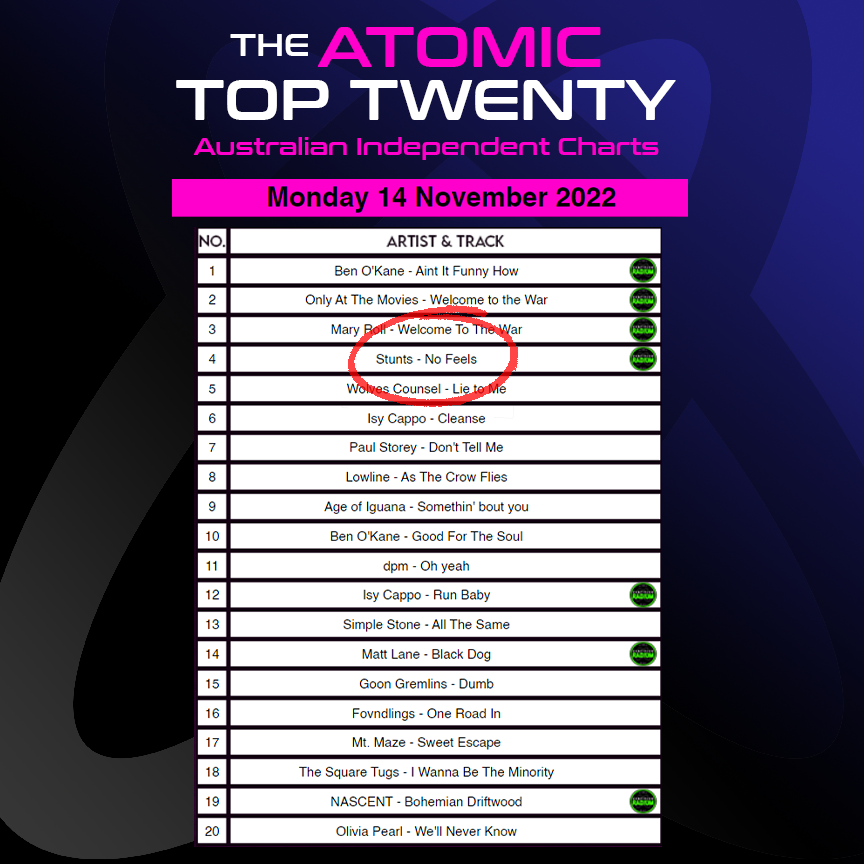 The third single of Stunts 'Housework' EP, "See Me", is trending. As the Hottest Trending track on the platform right now, we expect to see it in the charts soon.
"See Me" is an electro/alt rock song written about Instagram-swooning, attention-seeking, leech-like narcissism; the dark side of social media. "The search for validation and connection, regardless of how empty it is."
The satanic synthesizers amplify the devilishly good discernment, "an alternative interpretation of modernity and social media", the whole time keeping us spell bound to a reflexive soundtrack.
Raw and haunting vocals are answered by the dark voice of social media, interweaved with demonic guitars. With synths straight from the Twilight Zone, and live drum accents playing over a programmed beat at 128 BPM, the song builds to a manic disco outro.
We have to commend Stunts for their drastic story telling ability and all-round entertainment factor!
---