Following the announcement of the announcement of the first Regional Originals Music Festival, the Atomic Countdown has had perhaps the biggest shakeup to date!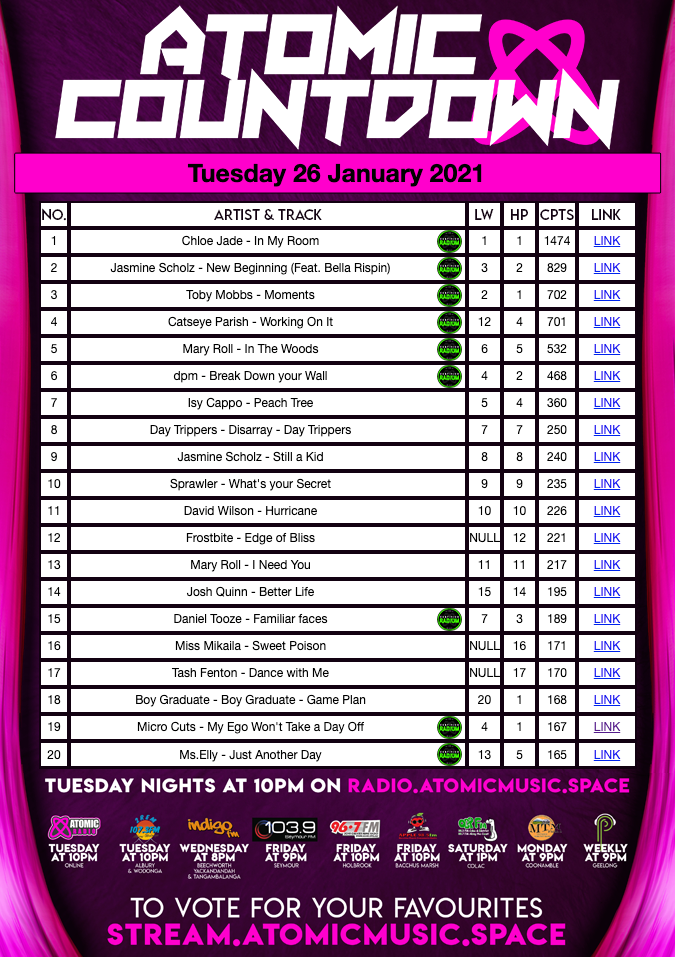 No movement for Chloe Jade holding her 7th week on the top of the countdown, Jasmine Scholz jumps one spot to #2 pushing Toby down a spot for his track "Moments".
Catseye Parish re-enter the charts this week, as do Mary Roll, Micro Cuts, Tash Fenton, Josh Quinn, Miss Mikaila and Boy Graduate but why?!?
It's the Official Regional Originals Playlist! We announced alongside the event, a playlist for the festival packed with artists booked on the Regional Originals bill. Sure enough, you all shared and streamed the hell out of the list causing a MASSIVE shakeup to the standings on the Atomic Countdown!
Far out! What a week! Until next week y'all!
---