Help a Bluey out by Midnight Tonight!
Bluey's so close to being the 1st children's album to be No.1 in the Aria charts!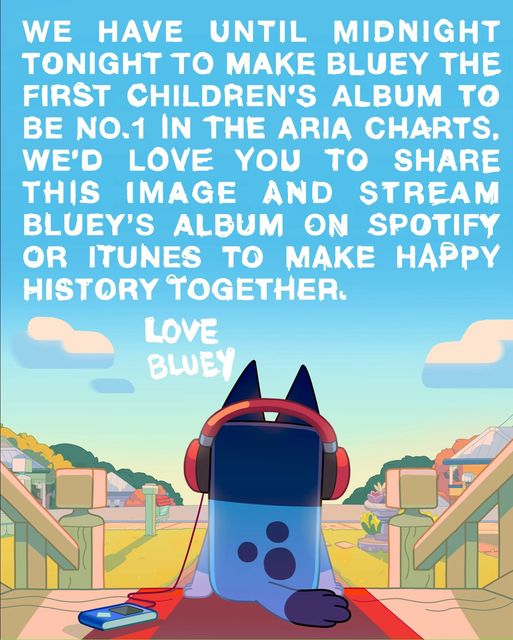 So after some extensive investigation, it turns out Bluey is infact, a Rural/Regional artist and therefor, eligible for all the luv and shares we here at team Atomic can offer!
So… Please… Support an Aussie modern icon and help make happy history together and stream it
Bluey just needs a few more streams to help it reach the spot…
STREAM IT HERE and be most awesome!
---