Chloe Jade is never leaving her room!
Crazy chart actions this week… Mary Roll jumped 10 spots this week to join the top 10, DPM broke down the wall from #9 and jumped back up to #2, Mariah K's song about her home land moved up 3 spots Ms. Elly still holds strong with her whole discography in the charts for the 6th week running…
But…
Toby Mobbs is still having his moment at #2 and Chloe Jade holds top spot for the 3rd week running!
Check it out!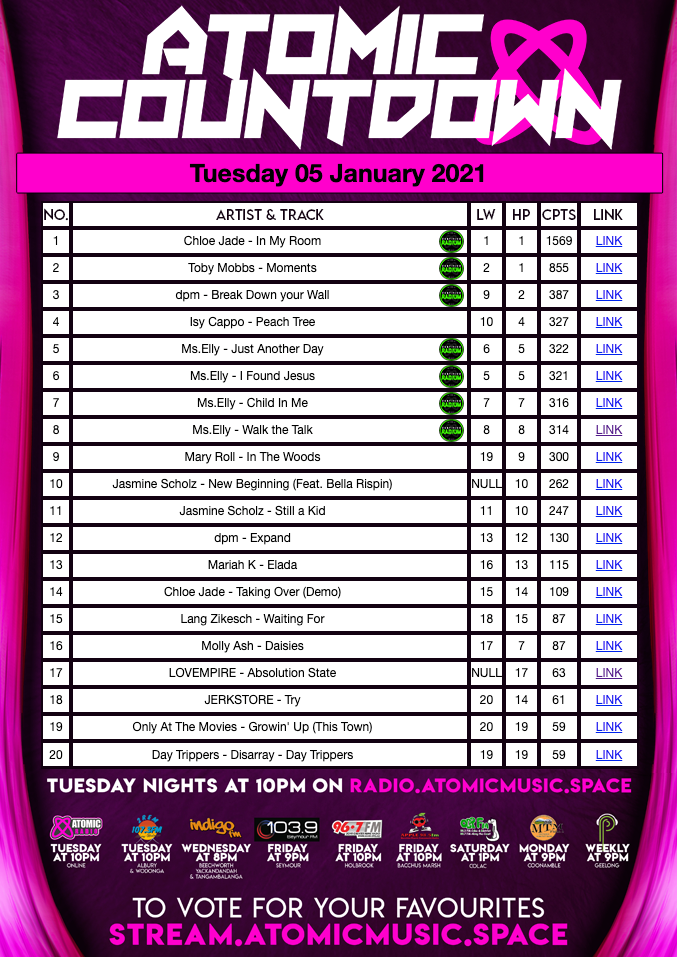 ---