When most people think of the late Lionel Rose, they would think about his world title winning boxing career but few people would also think that he also sang and reached the top of music as well.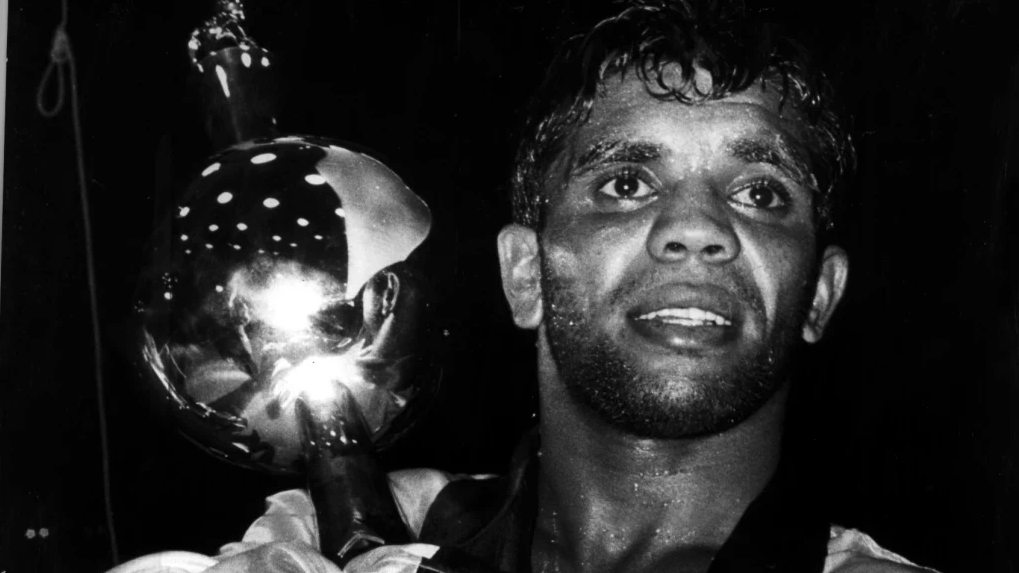 Lionel was born and raised at Jacksons Track in Victoria on June 21 1948 and he was given his first boxing gloves at the age of 10 before working his way up through the ranks to the point that he had almost made the Olympic team for the 1964 Olympics in Tokyo.
Between 1964 and 1967, Lionel rose through the ranks to become an Australian title holder and a contender for a world title, a chance he would get in 1968.
He became known to all Australians after becoming a world boxing champion (Bantamweight division) when he defeated Fighting Harada by unanimous decision after a fifteen round fight on February 27 1968.

His return home saw him greeted by an estimated quarter of a million people in scenes that only The Beatles could of previously managed to get when they came to Australia years earlier.
He was made Australian of the Year in 1968 and he became the first Aboriginal to receive the honour, he was also made a Member of the Order of the British Empire (MBE) that year.

Lionel was considered by the Papua New Guinea Post Courier in August 1969 as a "better than average county and western singer and guitarist" when describing him relaxing before travelling to the United States to defend his title.
His first single "I Thank You" / "Pick Me Up On Your Way Down" was released in 1969 and it was No. 1 for the week of March 14 1970 on the Go-Set chart and No. 2 on the Kent Music Report chart, the song was written and produced by Johnny Young and the song would later be covered by the likes of Jamie Redfern who also had success with it.
The song was No. 25 on the Kent Music Report's "Top 25 singles for 1970" and No. 33 in Go-Set's Top 40 chart for the year of 1970 ahead of the Masters Apprentices "Turn Up Your Radio" plus it was No. 8 in the Australian Top 30 for the year as well.
"Please Remember Me" / "Good Old Country Song" in 1970 gave Lionel his second and last Top 40 hit as the song peaked at No. 40 while "Little Ole You"/"Guitar Pickin' Boy" was his last single that same year.
Lionel also recorded two albums with "I Thank You" being released in 1970 and "Jackson's Track" was released in 1971 with both of them released by Festival Records and both albums having twelve tracks on them.
It is said that his music career may have interfered with his boxing career as he sustained a couple of losses to unknown boxers after twenty-one consecutive wins from 1966 to 1969 but he was still in good form to fight for the WBC super featherweight title in 1971.

After his boxing career ended in 1976, Lionel returned to music in 1979 with the single "Had to Leave Her" a song that was a country song (then called Country & Western) with the B side having "Just History".

Lionel's recording career was one EP, three singles and two albums recorded between 1969 and 1979.
His music career of 1969-70 and 1979 was brief compared to his boxing and business careers but he was one of the most successful Aboriginal artists at the time as he scored a No. 1 hit in multiple cities joining Jimmy Little who had similar success in 1963 with "Royal Telephone".
Lionel Rose died in 2011, he was a family man, a terrific boxer, a good businessman and a singing star too, a life that will be remembered long into the future.
---