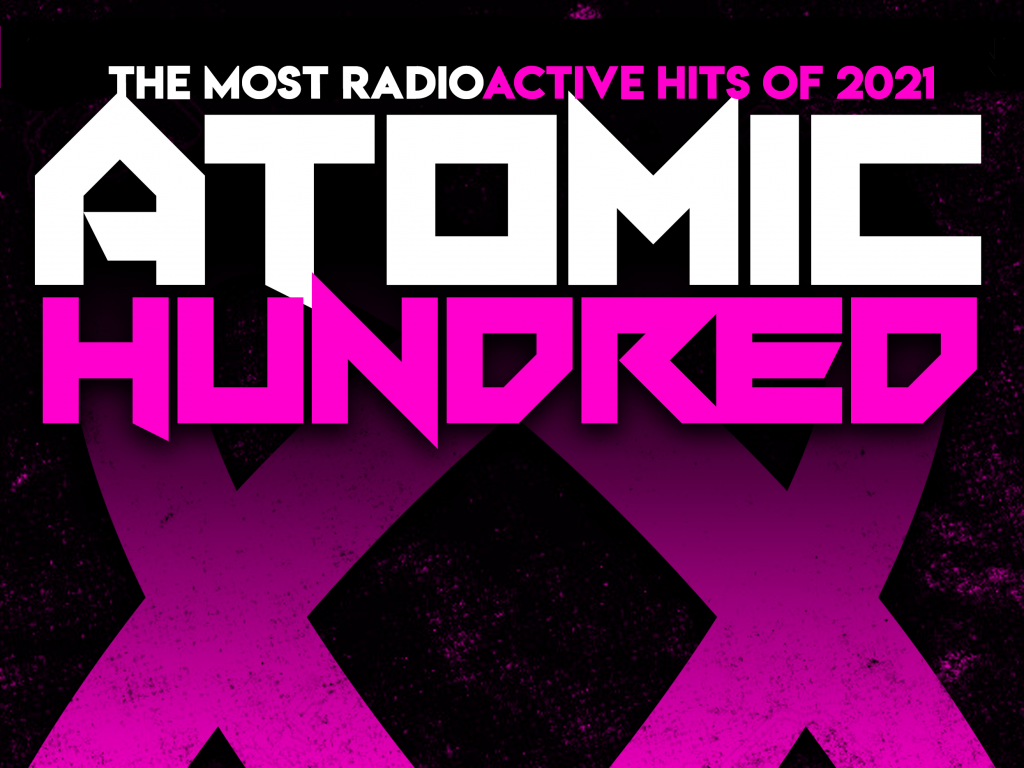 The one hundred most radio-active tunes from across the Atomic network returns this year on a familiar date, the first week of November. Touted as a celebration of regional Australian, independent artists, the programming will be broadcast to 15 FM stations across Australia for five consecutive weeks.
Starting from November the 2nd, the first twenty of the hundred (100-81) will begin broadcasting at 5 & 10pm daily on Atomic digital radio. The final episode of the hundred (20-1) will be broadcast on the final day of November (Tuesday 30th). Broadcast dates and times will vary by FM station across syndicating stations in Victoria and New South Wales.
Fans of the hundred can find early and exclusive access to the countdown by following Atomic on Instagram, here. Or alternatively become a subscriber on Patreon, here. Subscribers receive the count a one week in advance. Stay Tuned…………………………
Patreon users are sent privileged access to Atomic content as their contributions assist to keep the Atomic platform operational. Atomic makes no money from sales of music on the platform with 100% of profits issued to the royalty holding artist.
---