This Summer, all across the wide brown land, the Atomic music charts will be reaching the ears of new listeners.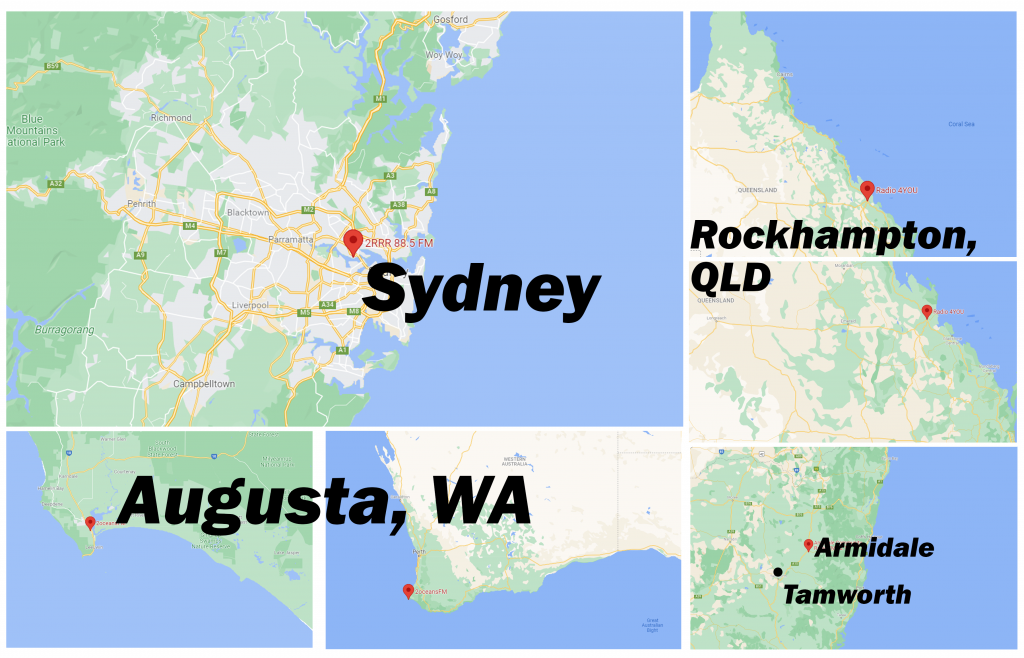 x4 new FM stations have partnered with Atomic to deliver the Top Twenty charting artists, being heard for the first time in QLD, WA and Sydney.
Sweeping across Flinders Bay in WA's Southwestern-most tip, local listeners of 2Ocean FM will be enjoying the Top Twenty. Whirling across to the Eastern seaboard, just one hundred kilometers from the country music capital of Australia, Tamworth, and 2ARM FM will broadcasting the stream to the Northern Tablelands.
Even in the hustle and bustle of Sydney, The Atomic Top Twenty has found a home on 2RRR FM. Giving Sydneysider's the opportunity to tune in to the musical trends taking shape in the regions. 4YOU Radio station will also play the charts for the mid-sized regional center of Rockhampton in Queensland.
It's a big win for Australian music, a total of four new FM stations have partnered into the Atomic radio network since October 2021. Artists who were previously little-known will be becoming familiar names in households all around the country.
2Ocean FM Augusta (WA) welcomes the Atomic Top Twenty regional artists from 7pm on a Wednesday night.
2RRR FM in Sydney and 2ARM FM Armidale broadcasts the Top Twenty from 6pm on Tuesday night.
4YOU in Rockhampton (QLD) joins the bandwagon at 6.00pm every Wednesday night.
Throughout the year Atomic has remained dedicated to delivering on it's long-time promise of more music, more musicians and more excitement. We have worked hard to increase user access to Australian music across the continent, including honing our offering to independent artists (big and small) to make the most of our platform and reach listeners.
In 2021 we have ticked off a key goal of doubling the size of our FM broadcast numbers. For the benefit of all artists on the platform, we've looped in with FM stations all across Australia, partnering to broadcast our flagship top twenty music charts program.
Expect a cacophony of Aussie earworms to be raising the pitch on Australian radio stations, alongside a cascading interest in the industry of homegrown musical talent.

---
You may also like