Competition Heats Up Over the Airwaves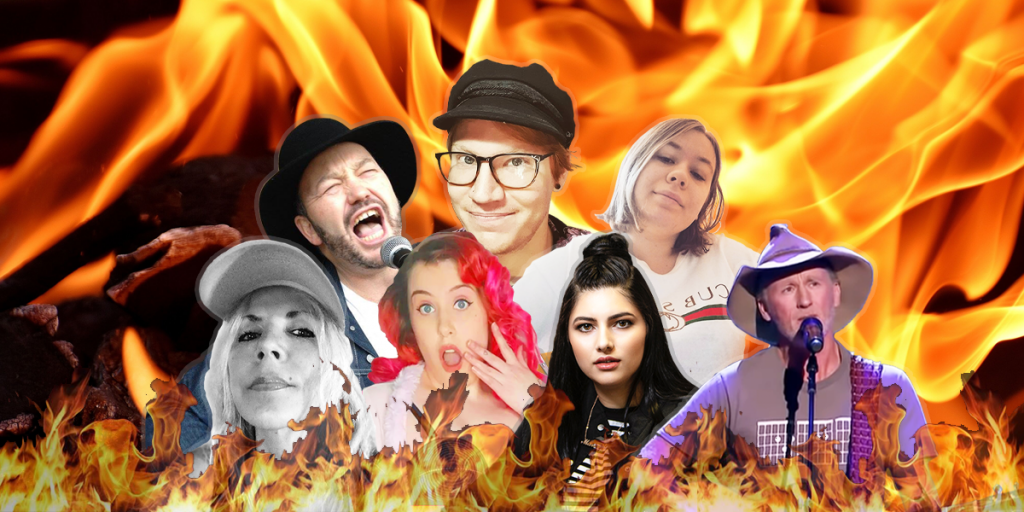 Ever since Toby Mobbs backed off the podium, the chart rankings have been TIGHT.
Bette Foord is just a single music sale ahead of Country/Folk/Bluegrass performer DPM. She

was seen celebrating

this week and overjoyed.
Bette's "Shitty Leaders" has finally taken No. 1 (remixed by Alix Ewart), and she backs it up with a total of five hits tidying up the Top Twenty.
Danny Phegan has backed off this week, while Gold Coast based artist Ms. Elly maintains a steady no. 8, for the umpteenth week, with "Temporary World". Kialoa continues to maintain a presence despite her single "Plastic Dinosaurs" falling out of the Top Twenty, while her new song "Not Listening" debuted at no. 15.
Some breakthrough efforts have endeared National programming, including, Olivia Pearl's "We'll Never Know" which made a debut this week, surprise contender Daniel Tooze's "Amsterdam" increased its stake up to no. 11 and MORGANX with Outcast at it's highest placing yet at no. 18.
At this early stage, we don't know how the month will wrap up
Long story short, several major artists are tipped to release new music very soon. Toby Mobbs revealed this in his tell-all interview last Saturday. Mariah K has already begun to promote her new single "Real Love" which is set for release on the 16th.
Both are typically music chart heavy weights when they do release new tunes.
Or, will a completely new contender emerge from the sidelines?
---