The Mavis's were formed in Ballarat, Victoria in 1987 and started out as a four piece band described as a post-punk, rock band.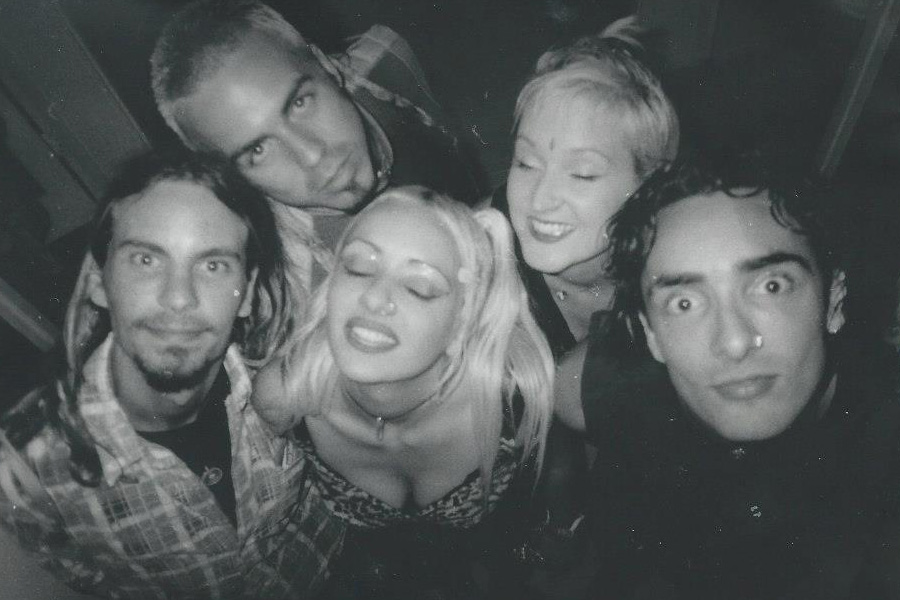 Siblings Becky and Matt Thomas were joined by Katherine McNulty and Andrea Vendy and it is said the band was formed as a way for them to get out of Ballarat.  

The name "The Mavis's" came about after a cat named Mavis was seen while they were having a jam session in a basement belonging to a friend.

They released their first single "Rollercoaster/Witch Hunt" in 1990; this single was released on the record label Giggle and it would be awhile before their next release.

It was 1993 when the band released their first EP called "Spindrift" and their only single from the EP was called "Juggernaut – Live", this EP was released by the Slipped Discs label and Mushroom Distribution Service (MDS).

Their second EP "Poseidon" was released in May 1994 and contained six tracks, the band line-up at the time were Becky and Matt Thomas, Nick Gill, Keith Urquhart and Andrea Vendy.
Mushroom Records' picked the band up and assigned them to the White Records label in 1995 with "Moon Drone Gold" being the song of choice to be released while their debut album was being prepared.
Their debut album "Venus Returning" was released in May 1996 and gave the band their first chart success with a peak of No. 76, the album's second single "Thunder" made it to No. 92 on the Triple J Hottest 100 of 1996.
"Naughty Boy" was their first single to chart when it was released in 1997 with a peak of No. 83 but Triple J listeners liked it a lot more by giving it No. 37 on the Hottest 100 of 1997 and Just Jeans used it for one of their ads.
January 1998 saw the release of their hit single "Cry", the song was popular as it reached a peak of No. 13, it was nominated for two ARIA Awards but was beaten by Natalie Imbruglia and The Whitlams.

April 1998 saw the release of their album "Pink Pills" after it was recorded during the first half of 1997; Australians liked the album and gave it a peak chart position of No. 12.

"Cry" was No. 61 on the Hottest 100 of 1998 and the songs "Lever" and "Puberty Song" peaked at No. 88 and No. 92 on the ARIA chart to give the band four charting songs from "Pink Pills".
The band encountered problems when recording their third album "Rapture" but were kept busy by recording songs for two tribute albums and for ads involving Hyundai and Coca-Cola while also recording music for the soundtracks of the movies "Sample People" and "The Wog Boy".
"Coming Home" and "Happiness" were released in 2000 and 2001 with both songs coming from the delayed album "Rapture", the two songs peaked at No. 72 and No. 96 to give the band six consecutive Top 100 charting songs.

The band by this time had appeared on shows like Hey Hey It's Saturday, Good News Week and Recovery with all three being on different networks ensuring good coverage.

The band called it a day in December 2001 after completing a national tour in July and August that year, Mushroom released the compilation album "Throwing Little Stones" in 2002 and finally released "Rapture" in 2003.

Compilation albums were released in 2011 and 2018 with the band reuniting in 2013, 2014 and 2018 with the last reunion commemorating the twentieth anniversary of "Pink Pills".

"Cry" was voted by music lovers in 2013 to be the best song to come out of Ballarat which could be considered amusing because The Mavis's were created so they could get out of the place.

That is the story of The Mavis's, a story that once again proves that success doesn't come immediately, it takes time, patience, effort and the right people having faith in you to get where you need to be.


---