Music Festival Debut, Despite Increasing Restrictions!
Atomic Music, in partnership with Murray Arts and Create NSW are stoked to announce the first annual "Regional Originals" music festival!
Amongst a growing list of cancelled festivals all around Australia, the Regional Originals Music Festival is a unique design festival aimed at being both CoVID safe and packed with Australian, Rural & Regional Original artists!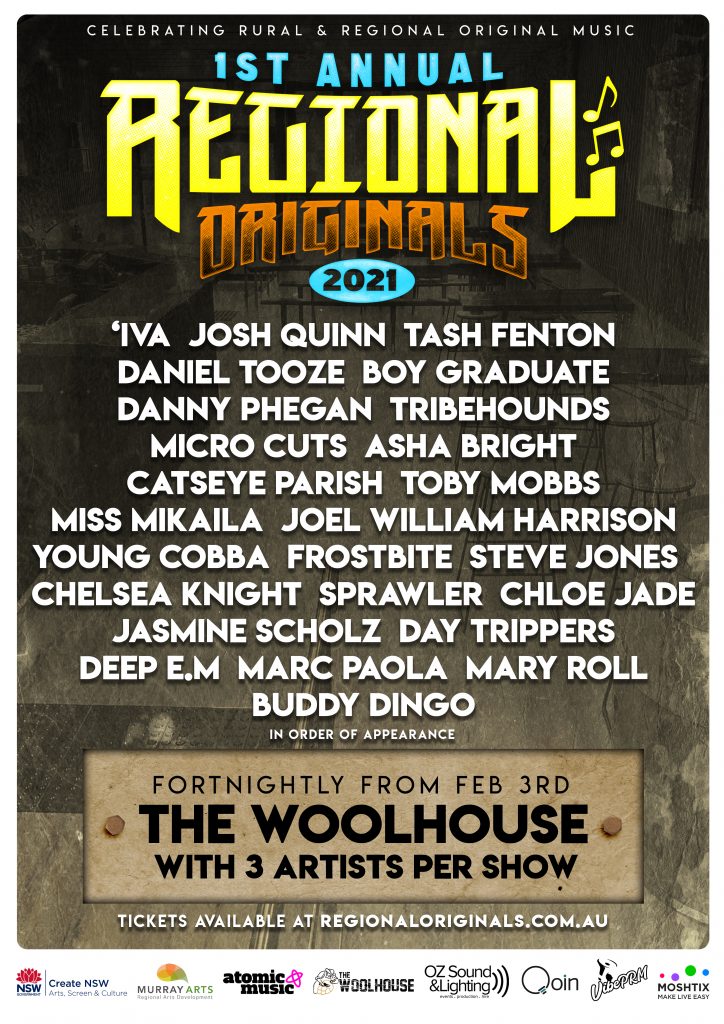 "We have met with many event coordinators from around Australia and they all seemed to complain about CoVID stopping their events. We weren't going to fall into the same trap! So we worked out a way to make it happen safely!" – Max Bruckmann, Atomic Director
So… Why is it called a "Festival"…
Originally, the event was pipped as a weekend long, outdoor festival highlighting 25 original, rural & regional based artists. Atomic had planned on this happening early 2021 when the idea was tabled at the start of last year however, we all know Mrs Rona' had a little bit to say about that and their insurance bill would have killed it off like it did many Australian festivals in 2020…

So…
Atomic bashed their heads together and came up with the concept to run the same show BUT in smaller chunks. They divided up the artists into 8 smaller shows, moved it indoors to a great little venue in Albury called "The Woolhouse" and with The Woolhouse's owner, Gav's assistance and HUGE support, The Regional Originals Music Festival was born!
The event(s) are hosted by Atomic Radio host, Josh Groch and sport top regional artists such as Toby Mobbs (3 x Uranium Award Winner), Danny Phegan (#1 Aria charting artist) and 'IVA (3 x #1 Atomic charting artist) amongst a plethora of ridiculously talented original artists!
Better still, it will be broadcast DIRECT to Atomic Radio Live on the night for all those awesome people who can't make it to the event from interstate!
"It is an opportunity to showcase Rural and Regional music artists and allow us all to dance in our seats safely" – Tyson Marcus, Festival Coordinator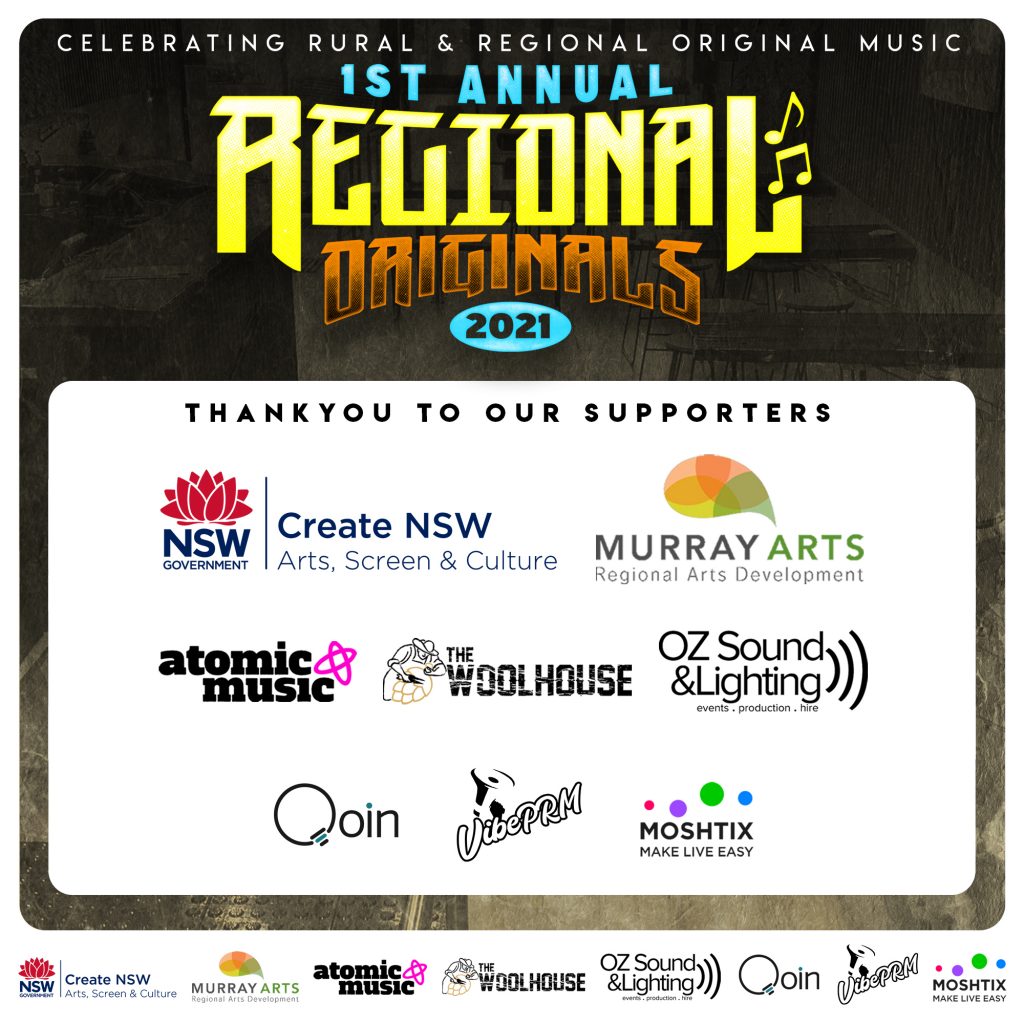 "We have been blessed in being given support from Create NSW, Murray Arts, Qoin, The Woolhouse, OZ Sound and Lighting and VibePRM in the process of organising this festival! Without their support, this event couldn't go ahead on the scale it is, or at all for that matter!" – Joel Sulman, Atomic Director
All artists have their own profiles on Atomic's streaming platform, the "Atomic Stream.Space" and for this festival, there is an official playlist to vibe out to in the lead-up to the shows! Click the banner below to check it out!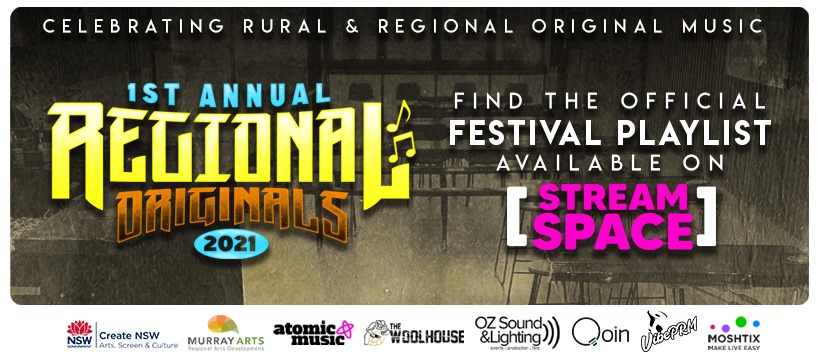 With artists from all genres, there is something for everyone! Best of all, tickets aren't at extravagant festival prices!

Each show is $10 for a ticket pre-sale through Moshtix (plus their fees) OR $15 at the door. There is amazing food and craft beers/drinks at the Woolhouse Bar and a comfortable place to chill out while you enjoy the music!
Tickets are on sale NOW with the first event kicking off on the 3rd of February from 6pm. All details and ticket purchasing at http://www.regionaloriginals.com.au.
---