Official Festival Radio Show!
Atomic host Josh Groch has taken over another slot on Atomic Radio hosting a show highlighting all the artists taking the stage at the Woolhouse for the first annual Regional Originals Festival!
The show includes interviews, plugs and info on the upcoming 16 weeks of shows held at the Woolhouse in Albury!
We don't need to write much about it because it is kind of self-explanatory… Use the Tune In link on the top right to listen from 3 pm daily and hear it for yourself!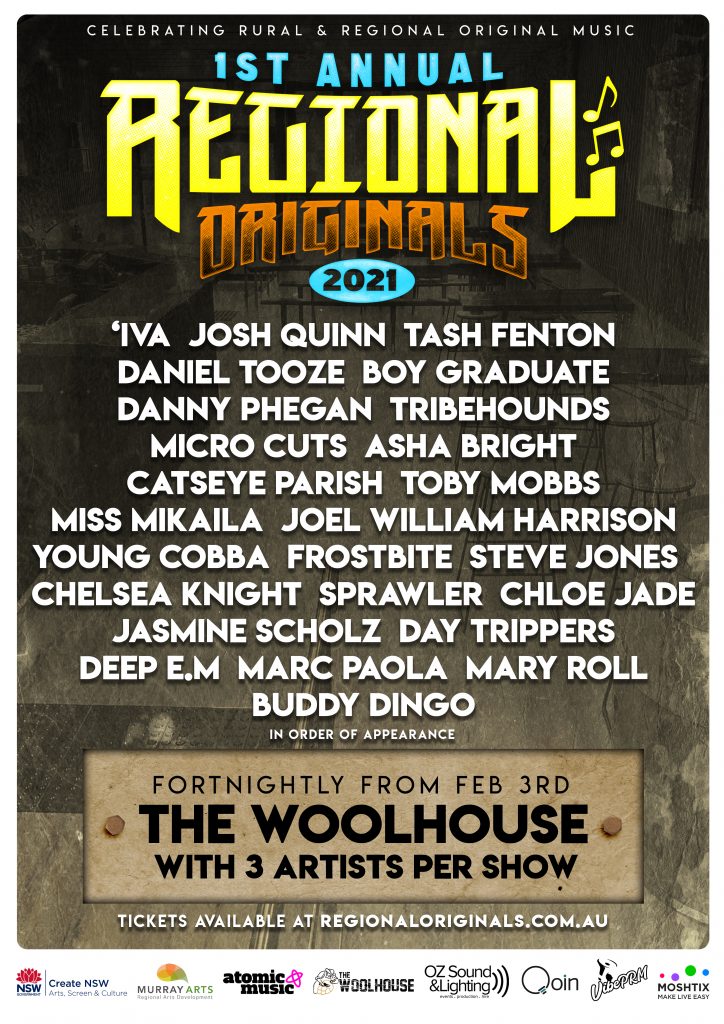 ---