All; Right Now, Mobbs Drops Latest Track!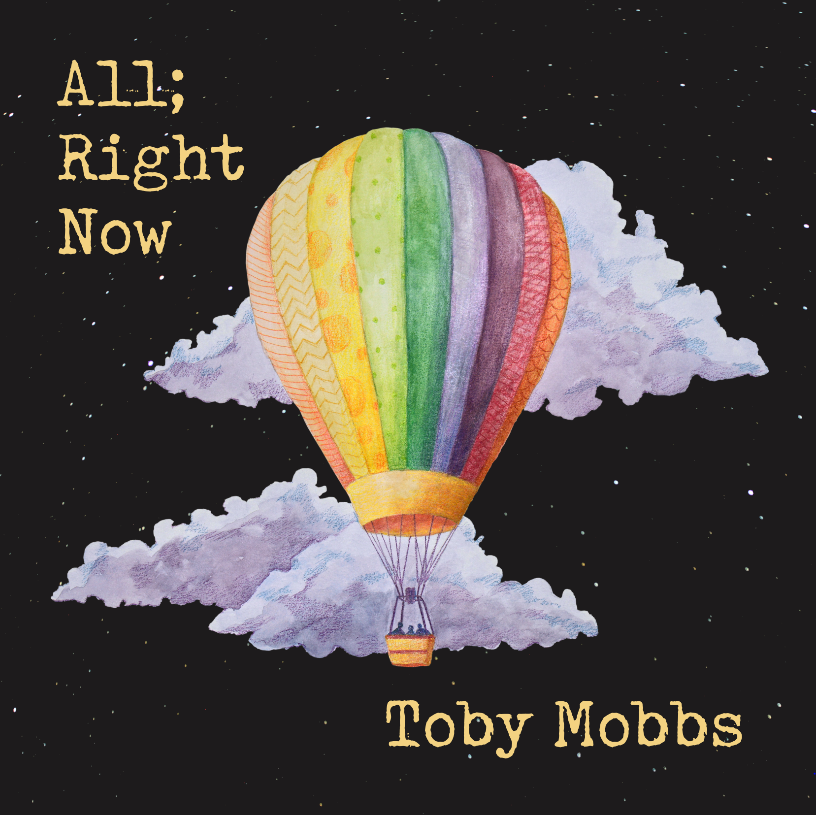 15 weeks at number 1, Three times Uranium award winning Toby Mobbs is back with his latest track 'All; Right Now'!

We managed to catch up with Toby this week to ask a few questions about his latest drop! Check it out!
Tell us about where you got the idea for this track. What's behind the name?
'​All; Right Now' speaks of valuing life's momentum. When it's happening all right now, hold on and remember that it's alright now. The semi-colon separates the two meanings and is a reflection on the pause and deep breath taken before embarking on one's pursuits.​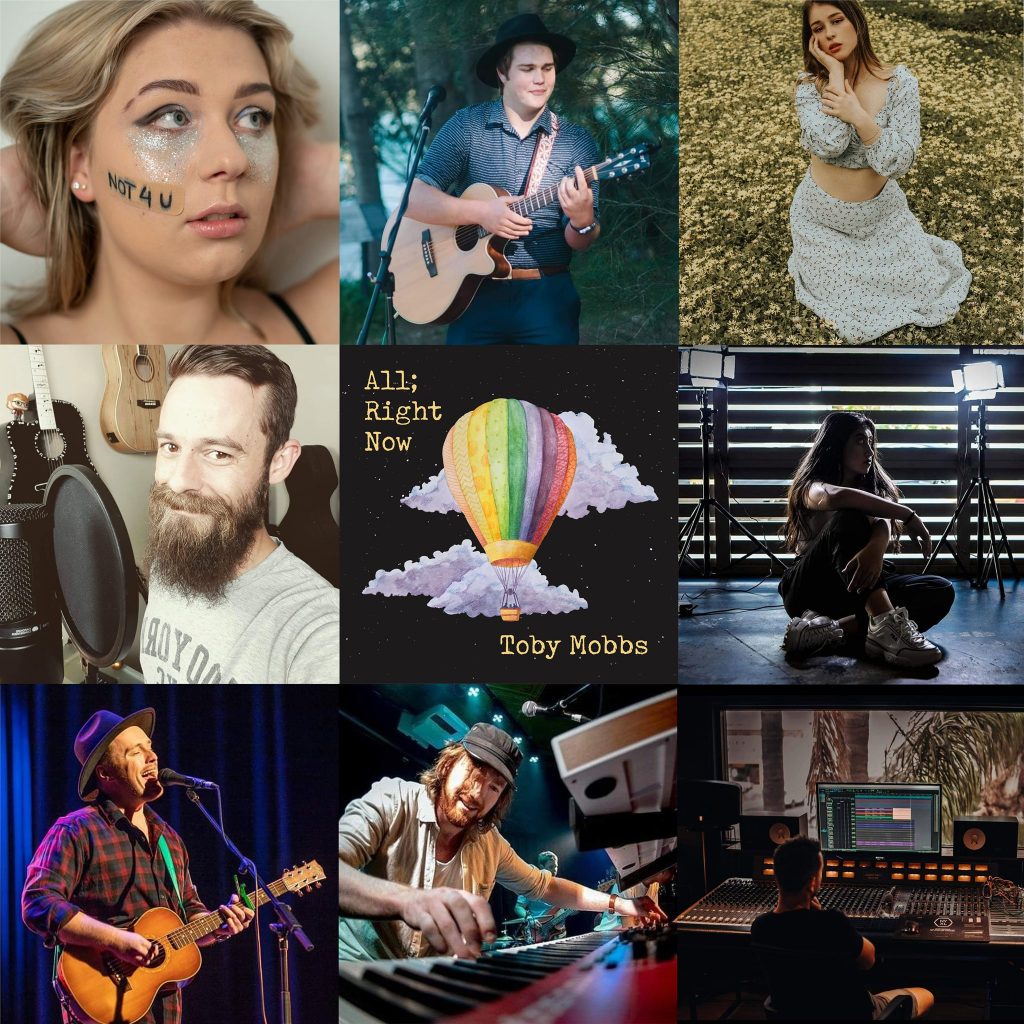 Who's involved in this one?
​This is my largest collaborate recording project so far. It features six backing vocalists (ASHA, Chris Miller, Joel William Harrison, 'IVA, Jordsi, Nick Keogh), Matt Cross on keys, and mixed/mastered by Simon McKenna.
Why did you choose them to be involved?
I greatly admire all the musicians on this new track both personally and musically. They're the most down to earth people you'll meet and their musical talents are well-known. They're all making waves in their respective music communities and above all I'm very fortunate to call them all mates.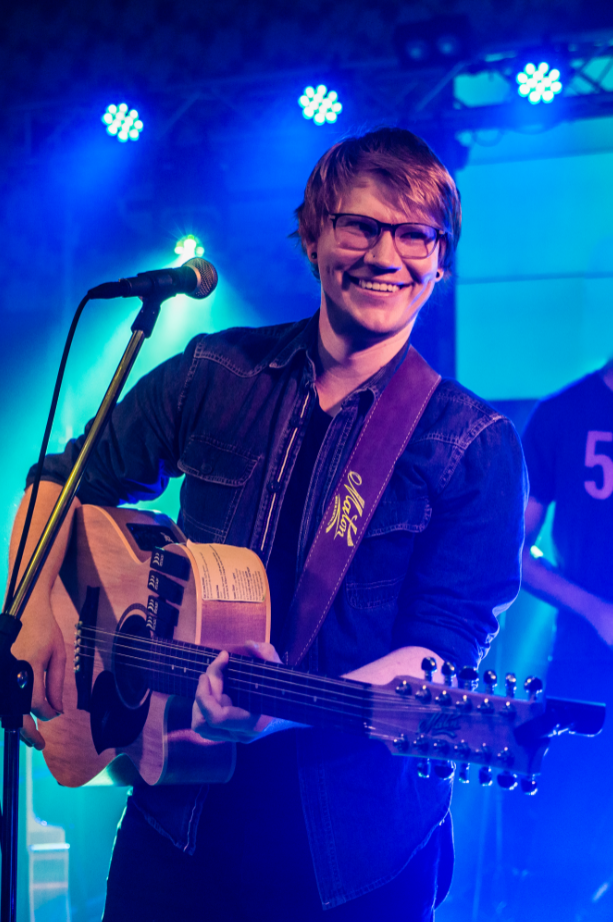 Tell us about the album artwork. Why that design, who did it?
​All the artwork for the singles off my upcoming album has been created by a wonderful artist named Kate Cossor. I bring ideas to Kate and she brings them to life for me. Those that have been following will have seen a consistent artwork theme happening. This latest artwork has greater meaning as the nine sails of the hot-air balloon represent the combined nine artists that have come together on this track.
"The gospel vibes, pushing runs, that breath before the drop… If this song were human, it would be the lovechild of Joe Cocker, Paul Simon and Coldplay after a cheeky night on the brew"

Joel Sulman, Managing Director – ICE Entertainment PTY LTD
This is such a different sound from Making Lemonade and again from Moments. Why so many vibes?
​I have a wide variety of musical influences and I wanted the chance to explore those in my recordings. I'm somewhat limited during my solo shows to dive into certain genres to full effect, so being in the studio allows me to explore and have some fun bringing different vibes into my music. I also wanted to shake off the label of 'acoustic guy' which is why I released 'Moments'. That song subverted expectations people had of me and I'm hoping this new song will do the same.
Tell me about your upcoming touring.
​I'm definitely seeing the sights of Australia. I'm slowly getting to all the capital cities and spending some decent time there before a national circuit tour in 2022 once the album is released. I've calculated it to be 14,000km over 28 days on the road for the national tour.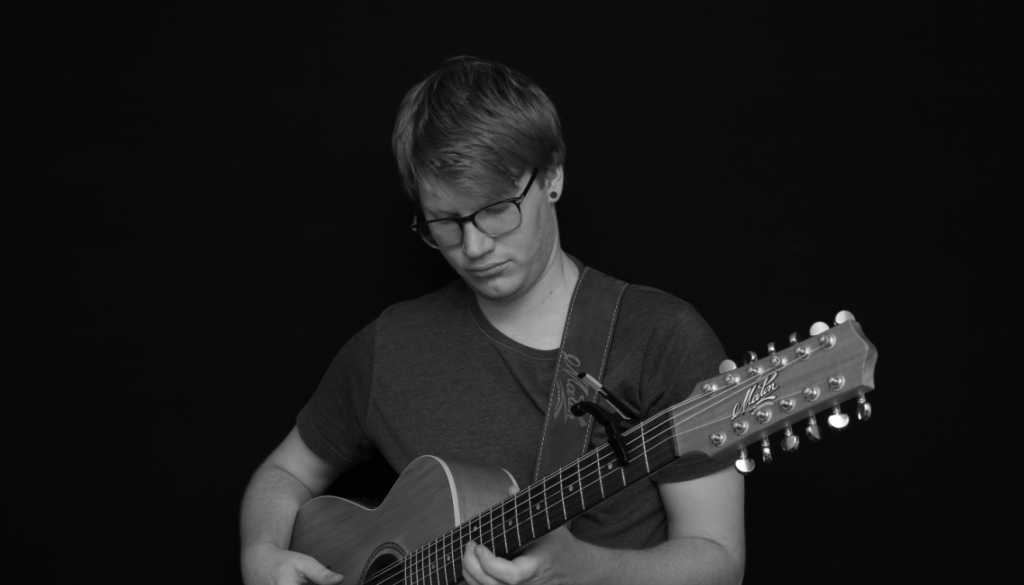 Where can we get your music?
Usually I'd say via Bandcamp or Atomic Music to best support artists financially. For this track I'm trying something a little different first so check it out on Spotify, add it to a favourite playlist, or buy it from Apple Music.
---