Mass Sky Raid drop "Breakthrough"
Mass Sky Raid are today continuing their build towards 2021 with a brand new single and video clip – "Breakthrough". The new single and video comes hot on the heels of their return to the fray effort "Not Alone" in August.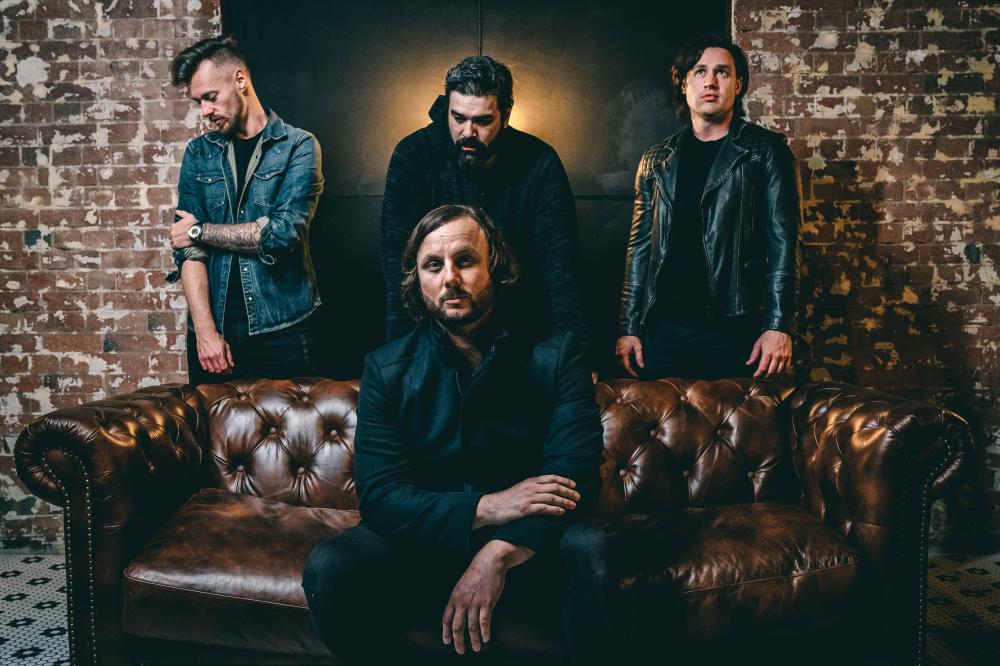 That soaring track that saw triple j unearthed head Dave Ruby Howe say "There's fired up energy just spitting off this.", Moshville.co.uk named them their "Band of the Day", Progspace featured them in their "What's Hot" section and The Soundcheck proclaim that Mass Sky Raid are "Continuing to explore their penchant for potent soundscapes and anthemic prowess, Not Alone is a fluttering acclamation of towering rock, the 2020 version of Mass Sky Raid is one of confidence and finely crafted rock, with an unabashed look into facing your fears."
The new single 'Breakthrough' will be released on Friday December 4th on all digital stores and streaming platforms at http://ffm.to/MSR_breakthrough. The single premiered on radio on Tuesday night with Higgo on MMM Hard N Heavy, with the amazing video being premiered on Wednesday evening Australian time at the premier progressive rock online source of news, PROG MAG.
Vocalist Adam Lomas said of the new single's depth and breadth of musical and philosophical content, "Breakthrough sonically creates a musical intensity through the use of ambient guitar layers supported by a driving rhythm section. Light and shades, both instrumentally and vocally, are explored to create a progressive journey for the listener from melodic progressive verses to anthemic reaching choruses."

"Lyrically Breakthrough explores the challenges we have in our everyday life as we attempt to break away from a systemised existence living with society's expectations that are sometimes organically inbuilt and unfulfilling. It looks at the impact of each decision we make which brings its own consequence and provokes the listener to find their own truth."
Gold Coast alternative/rock outfit Mass Sky Raid formed in 2011, releasing their debut EP 'Courage Under Fire' in mid 2013. That release received strong media reviews – including a 4.5 out of 5-star rating in rock bible Blunt Magazine – and went on to grab support slots with high profile Australian bands including Dead Letter Circus and Twelve Foot Ninja as well as UK exports I Am Giant.

They then followed up their successful EP with their first full length album "Science of Fiction" (produced by Matt Bartlem). Each single released from the album including "Oceans", "Enemy", "Sacrifice", "Edge of the Unknown" and "Closer" gained considerable airplay on rock radio shows around Australia including triple J, Triple M, Rebel FM, 4ZZZ, Andrew Haug Radio, The Faction and FBi, in addition to over 40 stations worldwide. Their single "Closer" was also placed in Jane Gazzo's Top 30 of Triple M Home Grown tracks in 2017.

Mass Sky Raid are: Adam Lomas (Vocals) and Alex Kewley (Guitar) – along with new faces Nic Ross (Drums) and Joshua Whitney (Bass).
---